THAO NHIEN
ENVIRONMENT 
TECHNOLOGY COMPANY LIMITED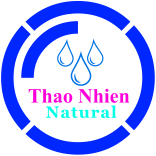 Thao Nhien Co., Ltd would like to introduce to Customer about the products and services that we are implements as follows:
1.      Consultation, design, construction of supply water and clean water systems.
2.      Solutions for waste water
3.      Solutions for cleaning the system
4.      Providing chemicals for supply water, waste water, plating, textile dyeing and cleaning
5.      Providing total package solutions for boiler water and cooling tower systems
6.      Solition for swimming pool water treatment
7.      Providing equipments and materials for water treatment
8.    Consulting environment (Regular report, DTM report)
With the desire to provide solutions and best services to customers, we are committed to Accompanying with customers with all the experience and the most advanced techniques.
If you having any problems in the field of water treatment and cleaning systems, do not hesitate to contact us for the free consultation and services that we have.
We are committed to provide the best our solutions to satisfy  customers' expectations.
We are very pleased to serve value customers.
Thao Nhien Environment Technology Company Limited
Address: No. 41 To Hien Thanh Street, Tan Loi Ward, Buon Ma Thuot City, Dak Lak Province
Work sheet: Village 4, Hoa Xuan Commune, Buon Ma Thuot City, Dak Lak Province
HCM Office: Floor 3

,

Sky 9 Tower, Lien Phuong Street, Phu Huu Ward, District 9, HCMC
Hotline: +84947 12 11 14